June 20, 2023
The Best Friendships Grow Organically.
Reaping the benefits of America's only 55+ Agri-Hood
Being the new kid on the block can be intimidating at any age. But from day one, things are just different around here. Maybe it's the lifestyle that people love that creates the spirit of community. Or that Chickahominy Falls attracts people who are ready to grow in new directions. But in no time at all, complete strangers become friends. And those friendships grow just as fruitfully as the produce down in Woodside Farms. From growing to gathering, you'll thrive where you are planted. Discover all the ways you will reap the benefits of America's only 55+ Agri-Hood.
Fertilize With Fun
The heart and the soul of Chickahominy Falls are two spaces designed to nurture both at Woodside Farms and The Farmhouse. And this unique 55+ amenity mix is getting noticed around here in Virginia and throughout the Country, winning awards near and far. Summertime brings friends together in refreshing ways to enjoy what's yours in and around the pool, and in both the volunteer opportunities and healthful products and produce being sold at your very own corner store, The Woodside Market. And to satisfy the depth and breadth of individuality among our residents, there are clubs for that, too. Connecting with neighbors on this level is so much more fulfilling.
Remove The Weeds
Getting rid of all the things that compete for your time and your growth will only make more room for moving 55 and forward. And here, you will move right into a lower maintenance lifestyle. Where main level living designed with timely and lasting features that keep you connected to home longer. Lawn care becomes a thing of the past and opens up the opportunity to spend more time cultivating the relationships that keep life moving in all the right directions.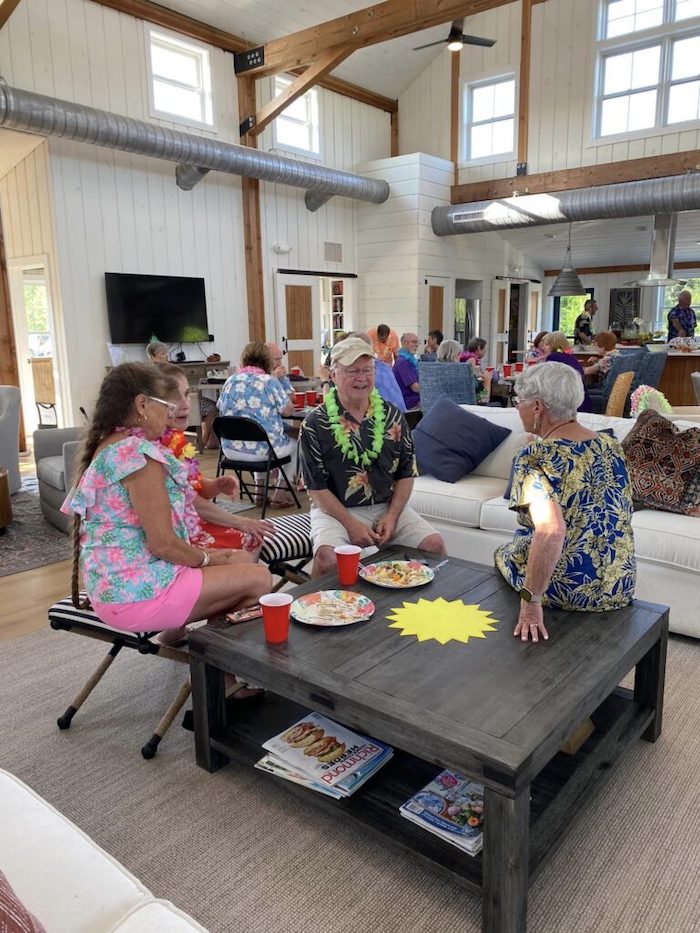 Water With Care
This is a lifestyle that people love, and it shows. It naturally brings neighbors together and even beyond the fun that is cultivated, the opportunities that connection creates also helps set the foundation for health and wellness into the future. There are immense physical and mental health advantages to be gained. A little bit of research and you will quickly see the importance of human connection. And here, from day one, you'll grow your support network.
Keep Growing
You never stop learning. That is why at Chickahominy Falls, there are classes and demonstrations, Wellness Chats and even Fitness classes to keep you honed and toned.
Know All The Dirt
You'll always know the 411 on all the fun in your neck of the woods. From Neighborhood Newsletters and a Community Driven Facebook page, there are so many ways to find your ways to connect. And when you have a Lifestyle Coordinator on staff with a fully stocked digital calendar to greet you every time you step foot inside The Farmhouse, you'll never run out of things to do.
If friends are the flowers in the garden of life, yours shows the best. Layered in complexity and color, there for your complete benefit. We promise, you'll reap the rewards of this life and will bloom where you are planted.