April 15, 2020
Why You Need a New Cornerstone Home
Now that you're spending more time in your home and embracing the "great indoors," you might start to notice things that don't make a positive impact on your daily routine. Maybe it's old kitchen appliances and layout that doesn't make cooking as fun as it could be,  and walking up and down steps throughout the day.  Well, here's something to think about...
At Cornerstone Homes, we believe that  right-sizing your life and settling into a home that is built just for your lifestyle will make your life happier and healthier!  Our 55+ communities throughout Virginia are all about healthier and happier living, which is why each  living space is built with smart and easy features,optimal energy efficiency, and of course, a livable, open concept home!
In a new Cornerstone home you're exactly where you should be at this stage of life.. That's why there's never been a better time to make the move to one of our spacious homes in the most desirable neighborhoods of Virginia. Don't like something in your current home? We have what you're looking for. Take a look at how a  new living space will change the way you enjoy home.
New Homes in Our 55+ Communities
Goodbye Yard Work. You deserve much better. Sit back and relax while yard maintenance is done for you!  And, our Cornerstone homes come with peaceful and private courtyards, patios, sunrooms, or screened porches so you can enjoy the sunshine and scenery in a beautiful space all to yourself. Take your shoes off, sit back, and say hello to spring. From cozy reading time to virtual happy hours with friends, your courtyard is your personal springtime sanctuary.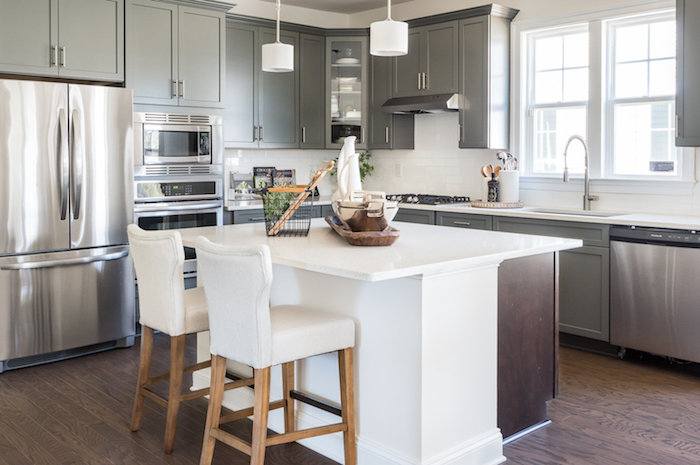 No more outdated  kitchen and appliances.  Time to enjoy brand new, stainless steel appliances that work perfectly and efficiently. Our Cornerstone kitchens also come with a large island, granite countertops, beautiful cabinetry, high-end finishes, and so much more. From exciting dinner recipes to craft cocktails, you're going to love channeling your inner chef here while never missing a conversation in the Great Room.
Your own spa retreat. You can't get to a spa right now, but we have something even better. How about a spa-like master bathroom that's all yours, 24/7? From a spacious, walk-in glass shower with a bench, a walk in closet to beautiful tile and dual vanities, one of our luxurious bathrooms will make you feel pampered whenever you need it most. All you have to do is step inside and let your worries wash away.
A more open and spacious feeling. When you're at home, the barrier of walls should never stand in your way, whether you're cooking unique appetizers in your kitchen and taste-testing them in your great room, or brewing your morning coffee at your kitchen island and enjoying it on your feet. With an updated open-concept living area, you have  open space to spread out, breathe, and feel relaxed.
Save money with  more efficiency. In 2020, homes should be completely energy efficient — but older homes don't live up to this standard. If you're looking for a living space that values what you do (and saves you money, of course), you'll be happy to know that our Cornerstone homes are built with energy-efficient features that keep you comfortable every moment you're inside. 
Comfort features for everyday living. Does your small closet "cramp" your style? Do your floors leave you disappointed? When we build every living space, we pay special attention to the little things that others might miss. From spacious closets and beautiful,  updated lighting to smart and easy living features that will grow with you, and flex space options to fit your lifestyle, you will live in every single inch of your new home.
Moving to one of our 55+ communities in VA is one of the best decisions you'll make, and you'll soon be asking yourself, "Why didn't I do this sooner!" From new experiences to new freedoms, living in a maintenance-free home will change your life now and in the future.  Take that first step to a  more fulfilling life now. We are here to help you navigate this new phase of life. Call us at 804-215-0766 to plan your virtual tour or to make a private appointment.